Hello
Thanks to Mateusz Malinowski I discovered this forum
My name is Marek Kupaj, i'm freelance software engineer with experience in designing software for road industry and independent CAD solutions (mostly for geodesy).
In 2009 i decided to run Ultra Adapter project among with my colegue that make electronics and embedded systems. So after a few months of work, in 2010 we finished first version of Ultra Adapter, mostly for purposes of simple laser scanning (to survey room profiles) - with Merlin mount as a base for Disto D8 laser scanner.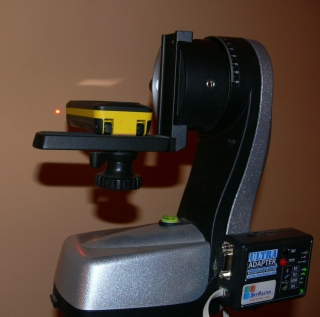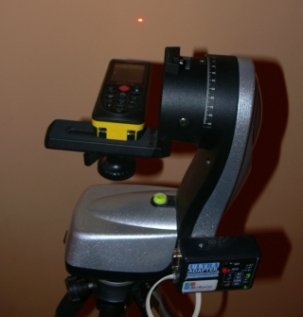 After that we use successfully Adapter with a few GPS modules for providing GPS signal by the Bluetooth and with electronic equipment with RS232 interface like scales, radio scanner, cash register, CPTU probe, RFID scanner, road surveying equipment and more.
Adapter can be configured for various speed (default 9600bps). It can work in a master or slave mode (so it is possible to connect two UA's by bluetooth). We deliver our software that can change these settings, even PIN or bluetooth name of the device.
In 2009/2010 we tested PapyWizard, it's good application, but we want to develop a sort of CAD application that can be used simply for measuing rooms geometry (cheapest version of laser scanner). Our first client want to have a system that can measure room outline with precision of one mm. We had a Leica Disto D8 as a surveying unit that had a this kind of precision. Unfortunatelly we discovered that Merlin mount has a too big intertion that can be used for ensure that kind of precision (like tachymeter). We want to use some other methods (like cameras and accelerometers units) for corrections but for freelancer/micro company this results costs that we couldn't handle. Also i had no marketing support, and idea of the adapter in my country wasn't so popular (project was totally unprofitable). So also, the project of the application was suspended.
It's hard to be company owner, seller and solution developer, so i had to back to the other software projects. In this moment i want to sell all adapters which i had (12 items). Also i had one new Merlin mount so one adapter is reserved for this mount.
Reason is simply - i have to collect funds for finish new version of CAD software, that can be much better and more universal than software that we developed in 2009/2010 years. I assume that this software will support the Merlin mount among with the GPS modules and Disto laser scanner. So Merlin mount can be used not only for taking photos for panorama's but also for green inventory and other solutions that not require very high mm precision. Also application can be used even for CAD drawings and 3D model development.
The nominal price of the Ultra Adapter pack is 644 polish zloty PLN (it about 153 EUR / 132 GBP), but the price can be negotiated, especially when one to had order more than one item. When you want to order adapter only for Merlin Mount (with cable for Merlin, and usb cable, without AC and battery adapters) the price should be smaller. Full UA pack contains AC adapter, battery cable for 8xAA and for 9v battery. Also i add universal 2xAA battery charger, that can power the Adapter by miniUSB connector.
If you have some questions feel free to write message/mail to me.
kind regards