Trying to stitch a 360 pano of a stadium--need help
Posted:
Wed Jul 17, 2013 8:15 pm
Hey yall!
Here are the settings and results I was getting. I usually get perfect results after the detection phase and only have to fix a few things in photoshop, but this time, things just aren't stitching correctly.
I was using the following:
-Nikkon D-800
-50mm + 200mm lenses
-manual pano head
My results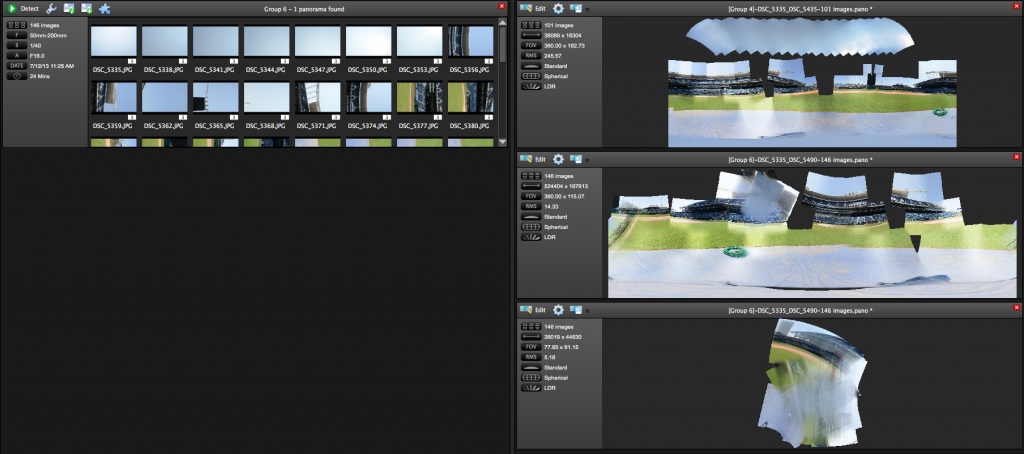 my settings:
Now I have a feeling what is happening is that APG is getting confused with repeating elements of the stadium and even confusing the sky with the tarp my I was standing on. But I know there has to be a way around this without having to do too much work manually. Any help you all have would be greatly appreciated.