New Ultralight Panohead - TOM SHOT 360: Samyang, Yasuhara
Posted:
Thu Oct 03, 2013 2:36 pm
I'm happy to announce the new Ultralight Panohead from TOM SHOT 360 with a click stop rotator.
http://www.tomshot360.com
The new design stays true to its original purpose as a portable solution for panorama photography. At 110g and 128mm high, it is easily one of the most lightweight and compact panoheads available.
It has a 6082-T6 aluminum base, stainless steel detent disc with 12 or 24 clicks, and 3D printed polyamide nylon upper ring. Additional features include a friction lock and bubble level.
Currently there are models available for:
Samyang 8mm f2.8 Fisheye Lens
(Sony NEX E-mount, Samsung NX, Fuji X)
Samyang 7.5mm MFT Fisheye Lens
(Micro 4/3, Sony NEX E-mount - adapter required)
Yasuhara Madoka 180 Fisheye Lens
for Sony NEX E-mount
It's an evolutionary redesign of the legacy version known as the Nomad Panohead. While the previous version was produced on demand, the new Ultralight Panohead is now stocked and ready to be shipped on order.
Made in and ships from Germany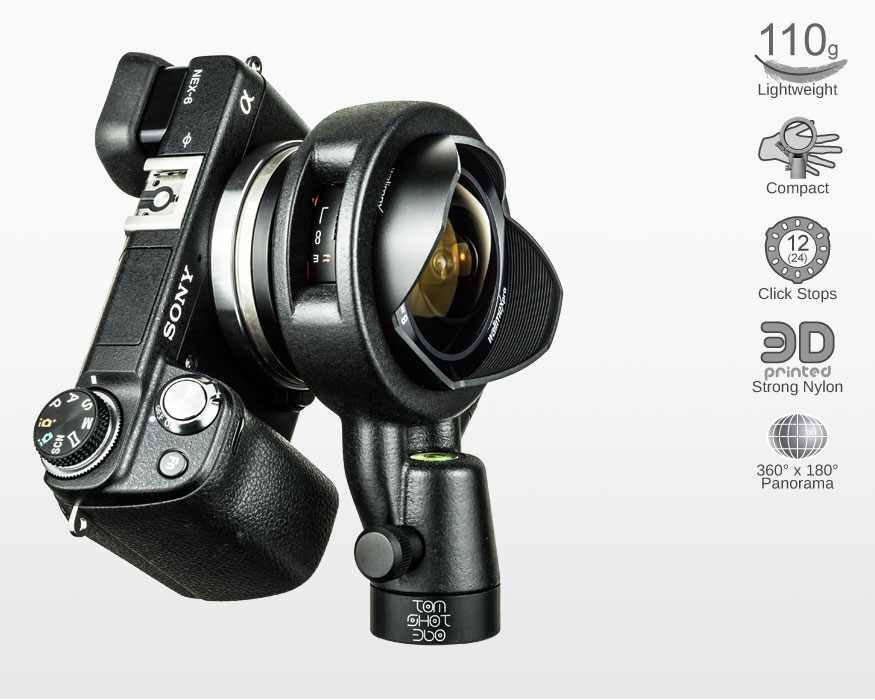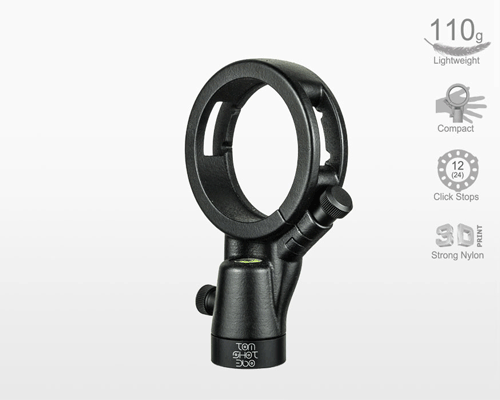 http://www.tomshot360.com/image/wr360/s ... -body.html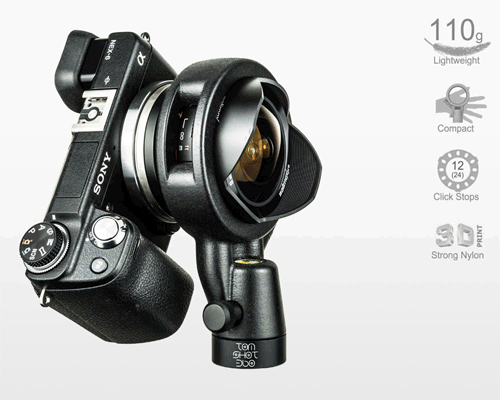 http://www.tomshot360.com/image/wr360/spin-sam-828.html