Different use of Panotour Maps
Posted:
Tue Oct 18, 2016 5:07 pm
Hi everybody. I need some help, I have to build a tour with a html structure like this: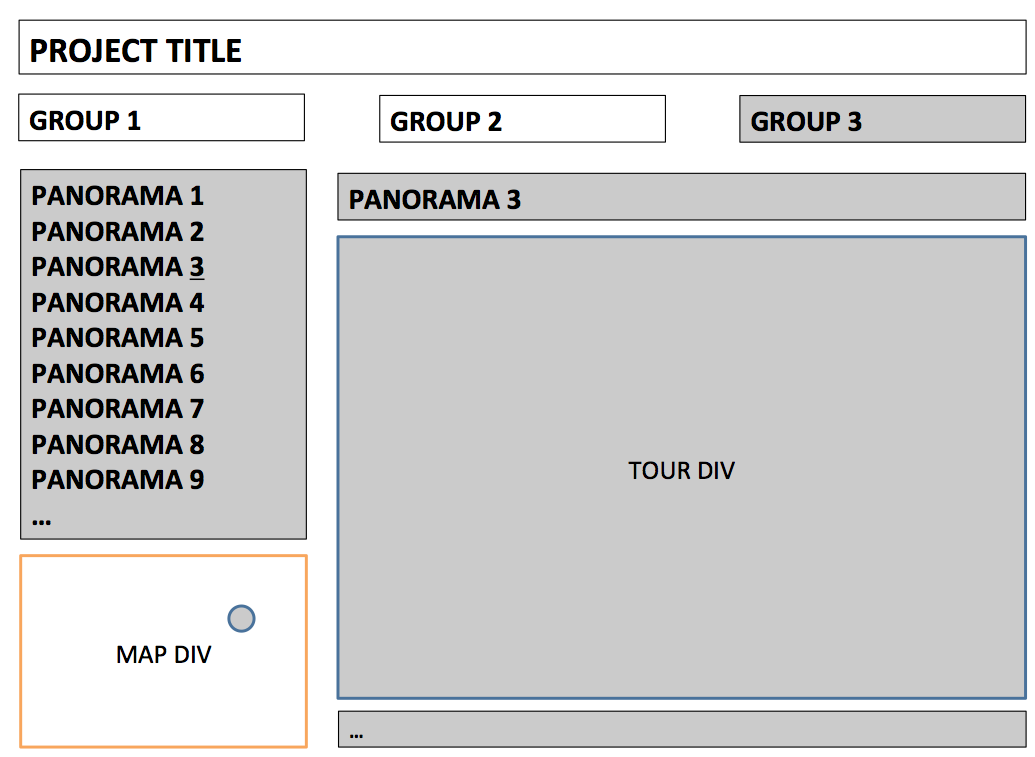 I can handle groups and panorama names, and I managed to put tour in a "not fullscreen" div. But I don't know how I can put the map in a separated div, not over the tour. Can anyone help me to do so, please?